VOCES


Exhibited at the Royal College of Art
Year: 2019

In 1973, at a time when the dictator Pinochet had just assumed power in Chile, thousands of political prisoners were killed and many were secretly buried in the 1000km-long Atacama Desert, leaving countless relatives wondering where their loved ones might be.
Voces (meaning 'voices' in Spanish) is an immersive installation that invites you in the heterotopic world of the Atacama Desert, and depicts the true story of Victoria, a Chilean woman searching for her brother, disappeared and buried in the desert during the dictatorship.Through set design, sound and moving image, her visions and altered perceptions of the location, triggered by its aridity throughout her search, are used as a metaphor to visualise and put light on Chile's tragic history, at the time.

Voces was exhibited in July 2019 at the Royal College of Art Degree Show

TECHNOLOGY
3D, Projection Mapping

COLLABORATORS
Voice Over by Victoria Saavedra González, Claudia Soler Bernardini
Script by Victoria Saavedra González

Sound Editing by Alexia Charoud

Translation by Rocio Alvarez

Additional Information by Yali Moreno Gutierre

Royal College of Art Degree Show, July 2019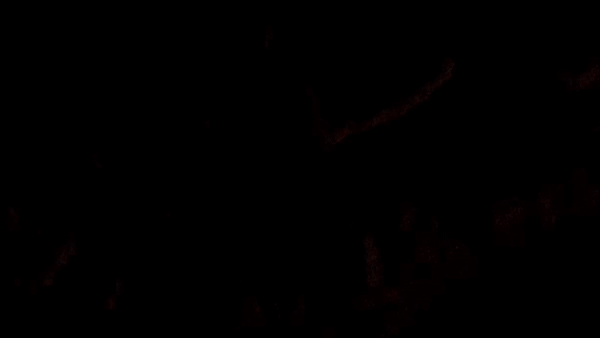 Animation Stills
Cinema4D, After Effects
'If you've never seen the desert before, you would be impressed by its colours and the shape of its dunes. Solitude encourages to think, to reflect, it is a magical place.

I really miss the desert. I used to meet here with my brother's soul, and I remember the long walks along the dunes, hoping that one day a miracle would happened and I would find Pepe's body.

The desert is vast and dry. The landscapes and the dunes are all quite similar and it's very easy to get lost.

The wind blows strong and sometimes it seems like you can hear voices, but that's something I used to feel due to the desire and anxiety to find him. In those moments, the memories with Pepe were very intense and I would feel like he was next to me and he was going to tell me which direction to go and find him.

My spiritual connection with him was usually during sunset, when the Sun hid. I would imagine his green eyes, his voice and his big smile. It was very painful.In spite of the years going by, I haven't been able to get over his loss.

The cruelty that they acted with, would never allow me to forgive the crime they committed against my brother. I can't explain how a human being can reach those extremes. It's overwhelming what I'm telling you but apart from Pepe's remains, I'm still looking for justice.

Last night, I was in bed and I started trembling. Something was calling me, something strange. Sometimes I feel like it's one of the men, perhaps even my brother, calling me so that I come back to the desert, where we were before.'
Words from Victoria Saavedra González throughout our interview in March 2019 and recorded with Victoria herself for the sound of this installation. Translation by Rocìo Alvarez.
Victoria and another woman next to an excavation site in the Atacama Desert, December 1989
Research Drawings on the environment of the Atacama Desert nearby Calama, Chile.
AutoCAD, Photoshop
Valle de la Luna 3D Reconstruction
Cinema4D, After Effects
Landscape texture - Bottom to t0p: CNC file made from Google Maps data, CNC-ed foam, polyurethane primer, PVA glue, sand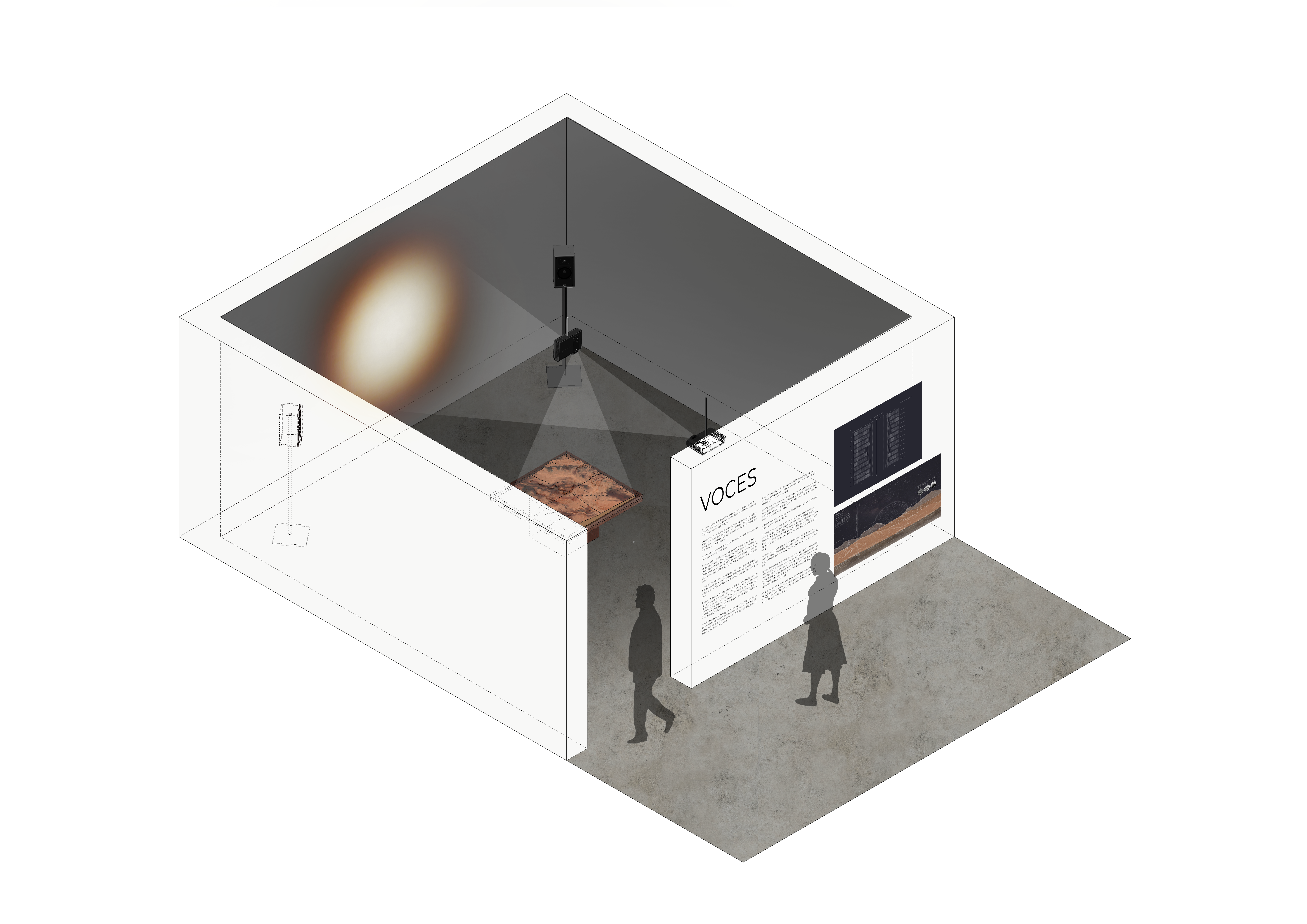 Intial Curatorial Proposal for the Degree Show
Postcard Created for the Exhibition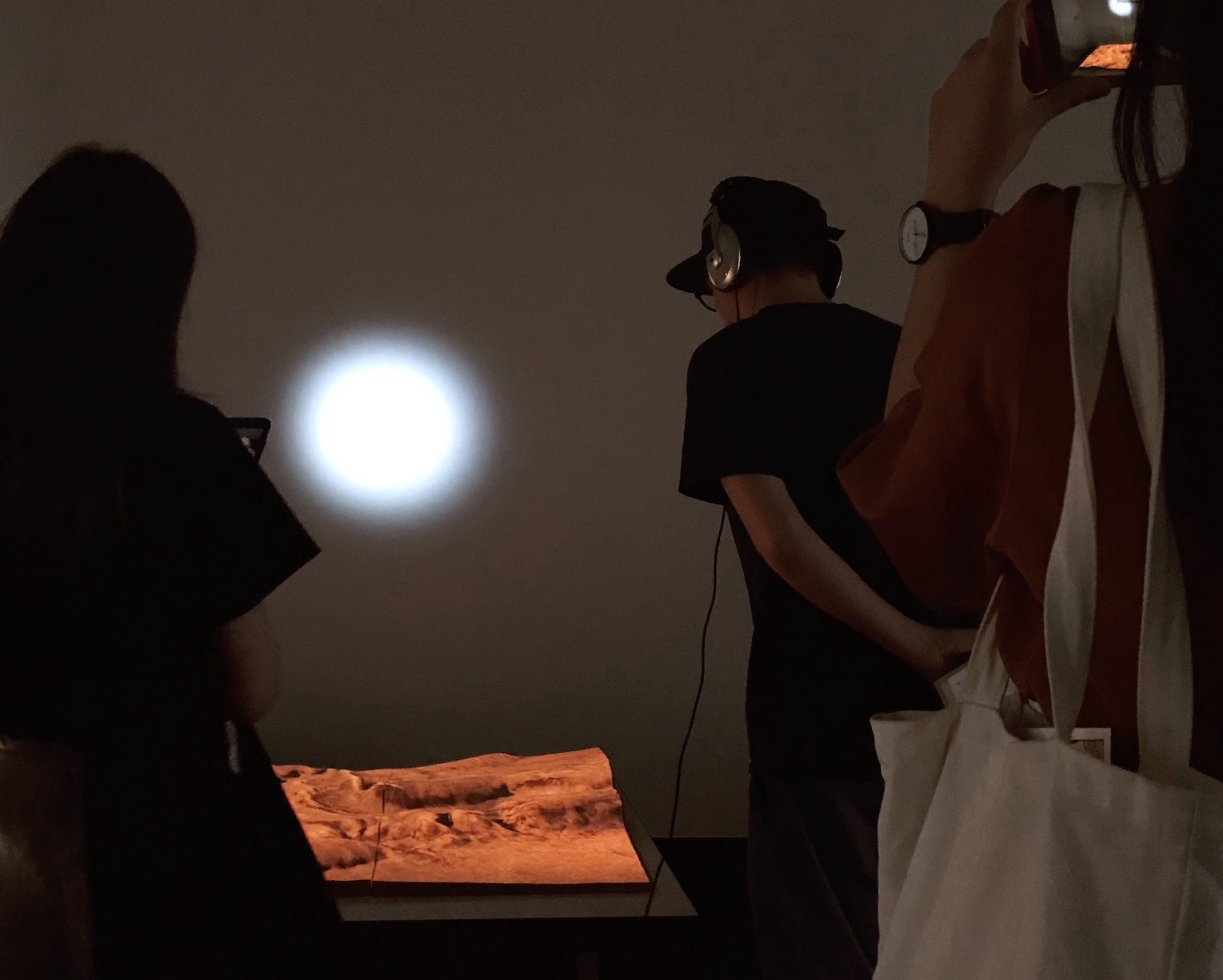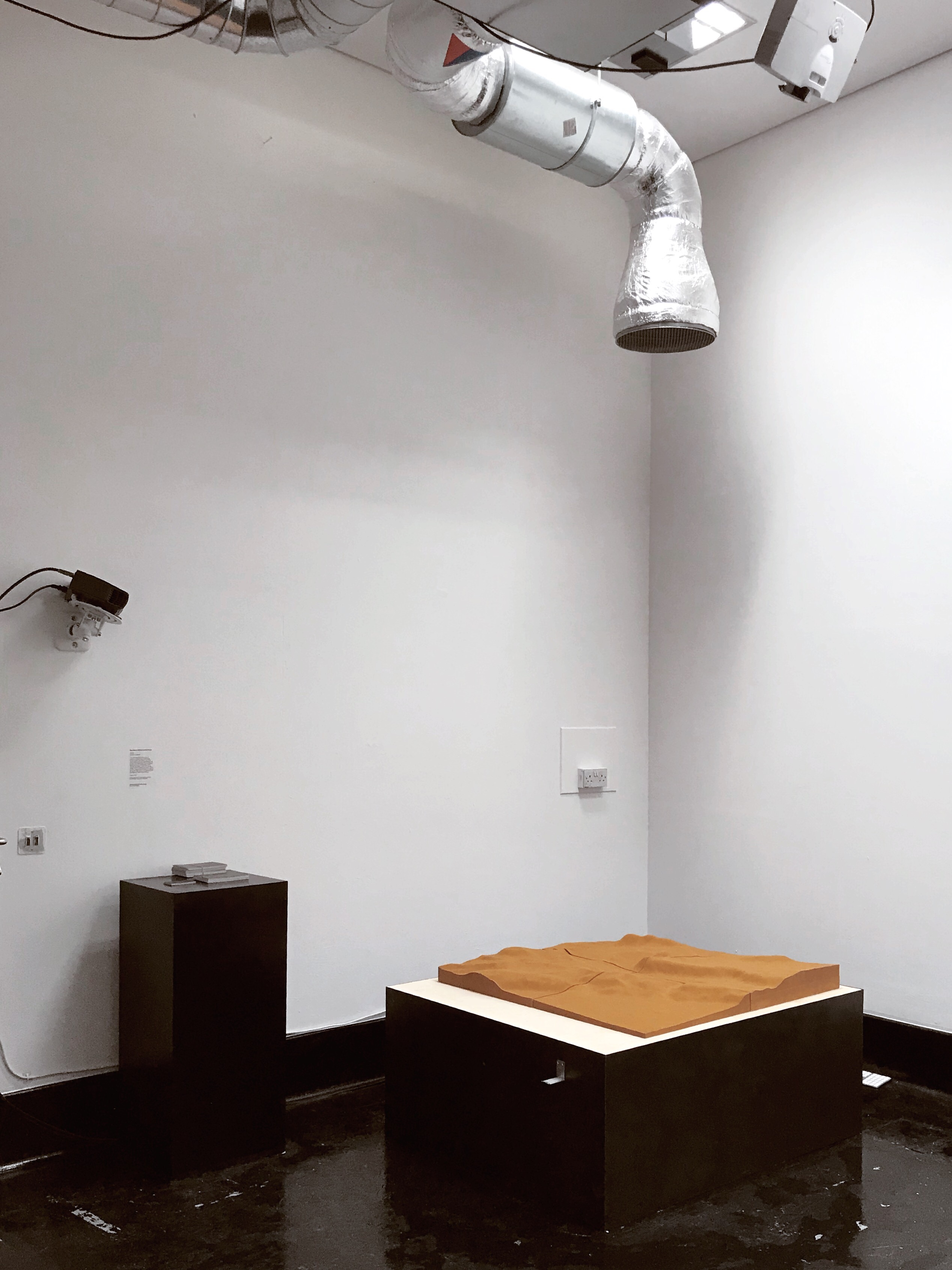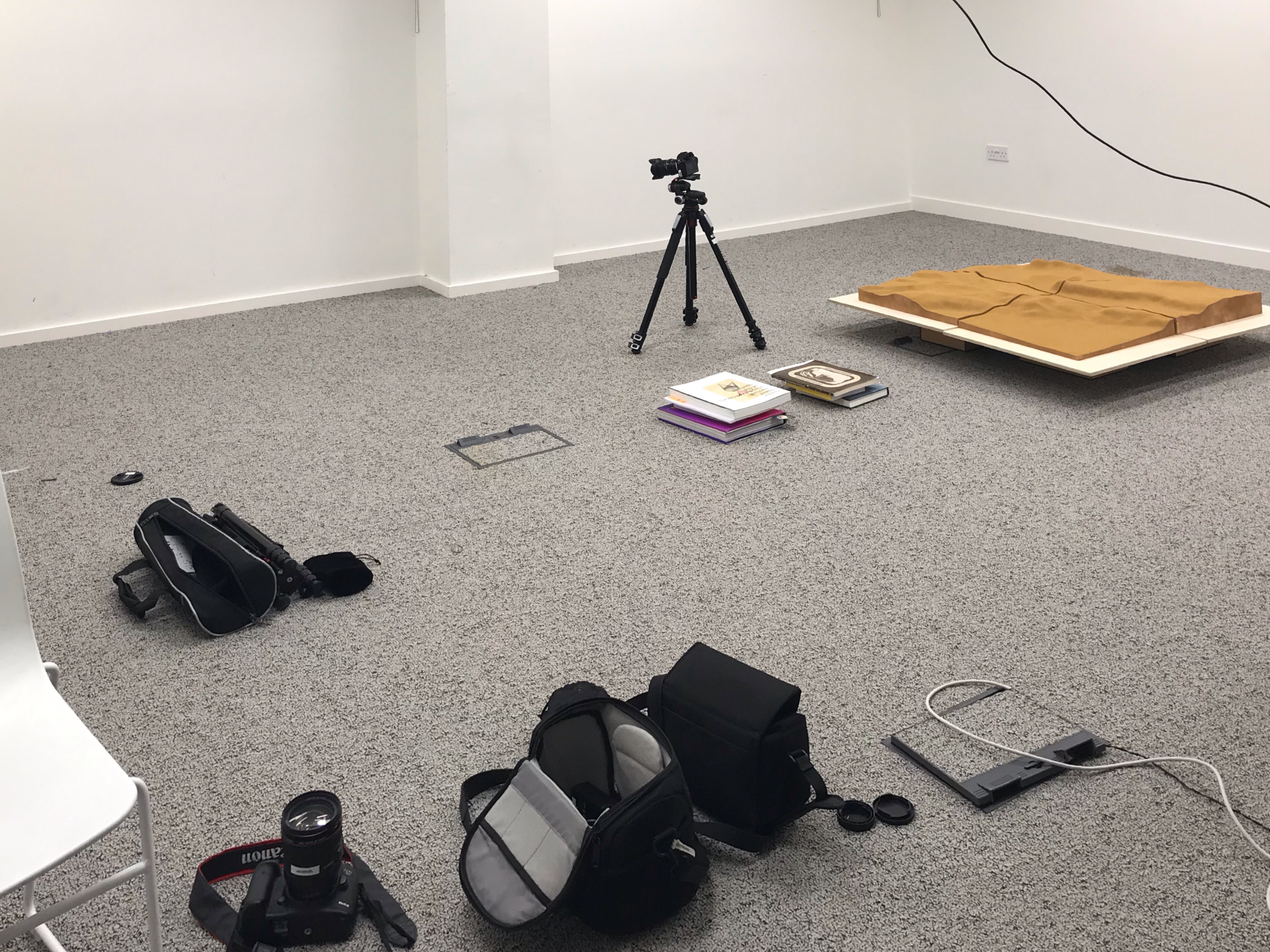 References:

Photographs 1 & 3 by Bigmore C., 2019

Photograph 6, Allen P., 1989

All other photographs by Elisa Frenay, 2019